Fashion DIY
16 DIY Clothing Refashion Ideas You'll Love
You don't need to spend a fortune to look fashionable! All you need are some innovative ideas, creativity and old clothes!
Nothing helps the clothing budget more than working with what you already have on hand! Most of these are very easy, in fact, a lot of them don't even require a needle or thread; just a few creative folds, knots, and cuts. These 16 ideas will inspire you to refashion your old clothes!
1.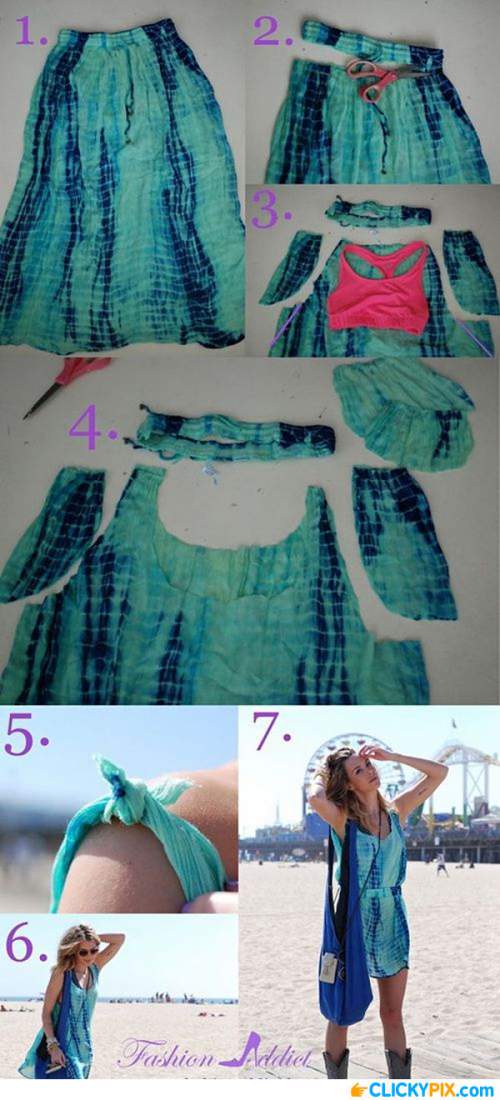 Turn a skirt into a cute summer dress, in only a few steps you'll be ready to take that beach vacation you've been waiting for all year long. Perhaps Xmas on the beach!
2.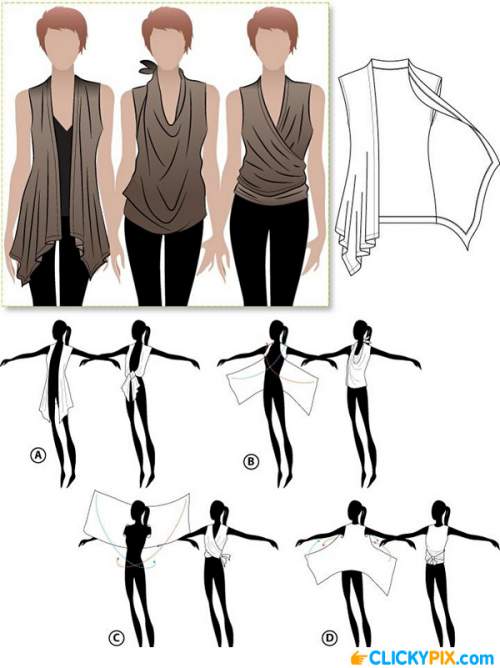 Wrap arounds are so versatile and you can obtain many looks with just one piece, it's definitely a most have item to take with you on your next trip!
3.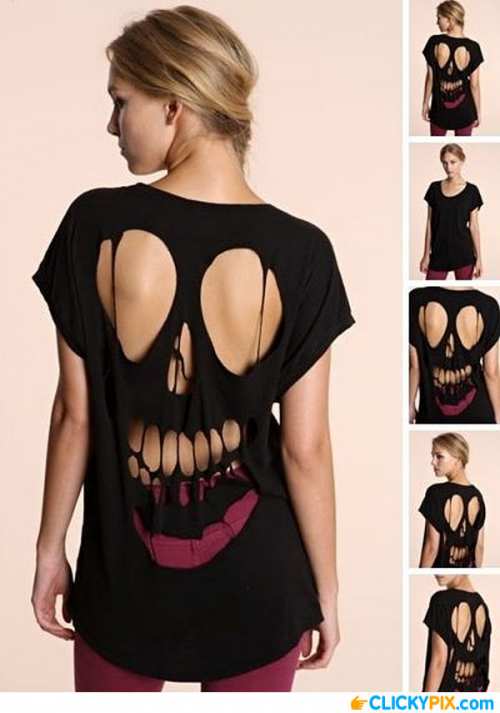 For a Boho Chic T-shirt all you'll need is a pair of scissors and you'll be rockin that look in no time!
4.

Lace is a most have in your closet these days, so why not add a little lace on your shoes. Apply that piece of net to the pair of white sneakers that you love so much and make it look extremely stylish to look at. It will look beautiful from the aesthetic point of view and will cost nothing as well.