Fashion DIY
Genius Bra Hacks That Will Make Your Life Easier
Here are 17 bra hacks that can come to your rescue and will make your life so much easier!
These creative and genius collections include how to easily wash your bras without damage its shape, how to keep your strapless bra in place and tricks to hide bra strips and more bra storage solutions…Just read on and get inspired!
1. A Genius Trick For Keeping Your Strapless Bra In Place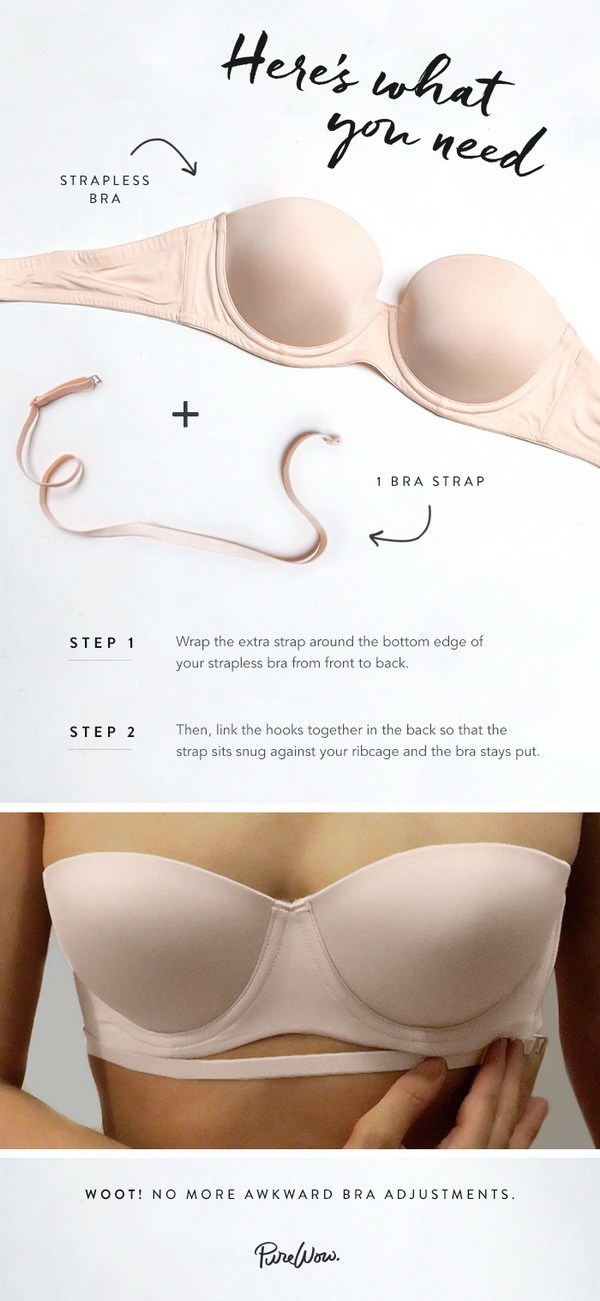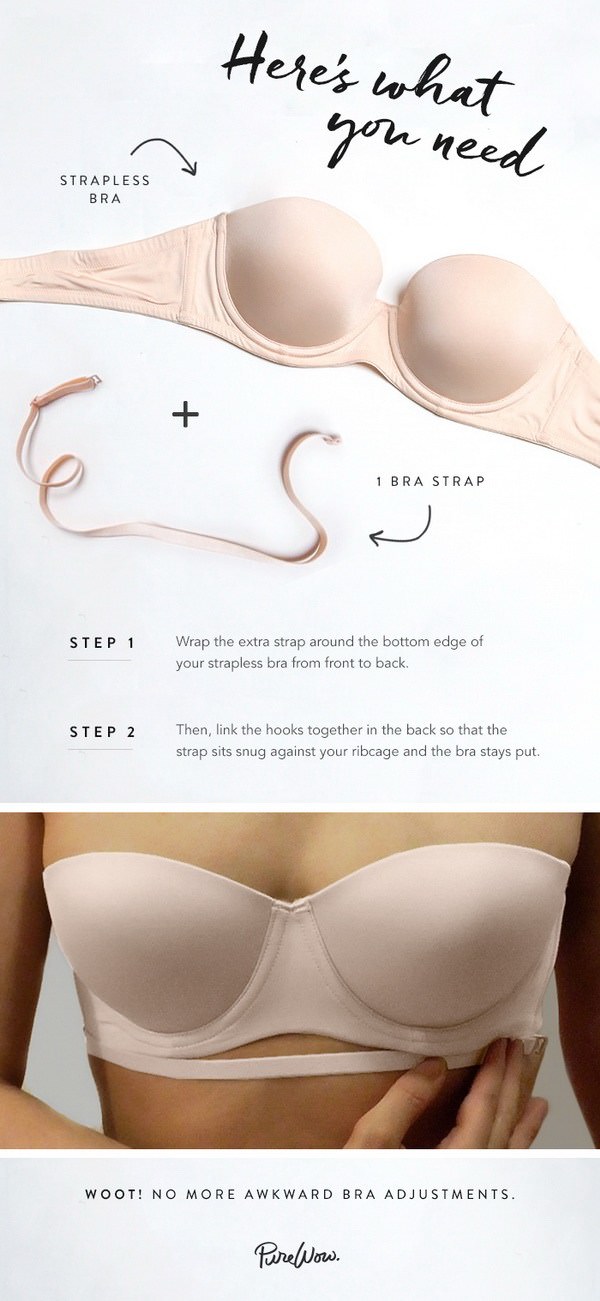 A genius trick to keep your strapless bra in place! All tou need is just 1 bra strap. Directions via Pure Wow.
2. DIY 3 Strap Bra For Backless Tops And Dresses


Transform a plain strapless bra into an attractive one with 3 straps for backless tops and dresses. DIY instructions via Emmelbiyd.
3. DIY Easy Lace Bra Top


Create a romantic and feminine lace top with these detailed tutorials. It is perfect to wear on at the seaside or under summery jackets and blouses. Via One-o.it.