Today, we are going to give you some DIY projects to make fashion items at home. You can find many creative DIY ideas which you haven't thought before.
If you feel bored at the weekend, why not get your hands busy with some creative DIY projects.
From the clothes to the accessories, you can find ways here to make them perfectly on your own. You will find useful ideas to recreate your old clothes and effective ways to spice up your dull T-shirts. What's more, you can learn DIY projects of making fashionable accessories.
Have no hesitation to check the post out and pick up DIY projects to complete your wardrobe.
1. Turn a Scarf into a Vest


2. Fringe Top Tank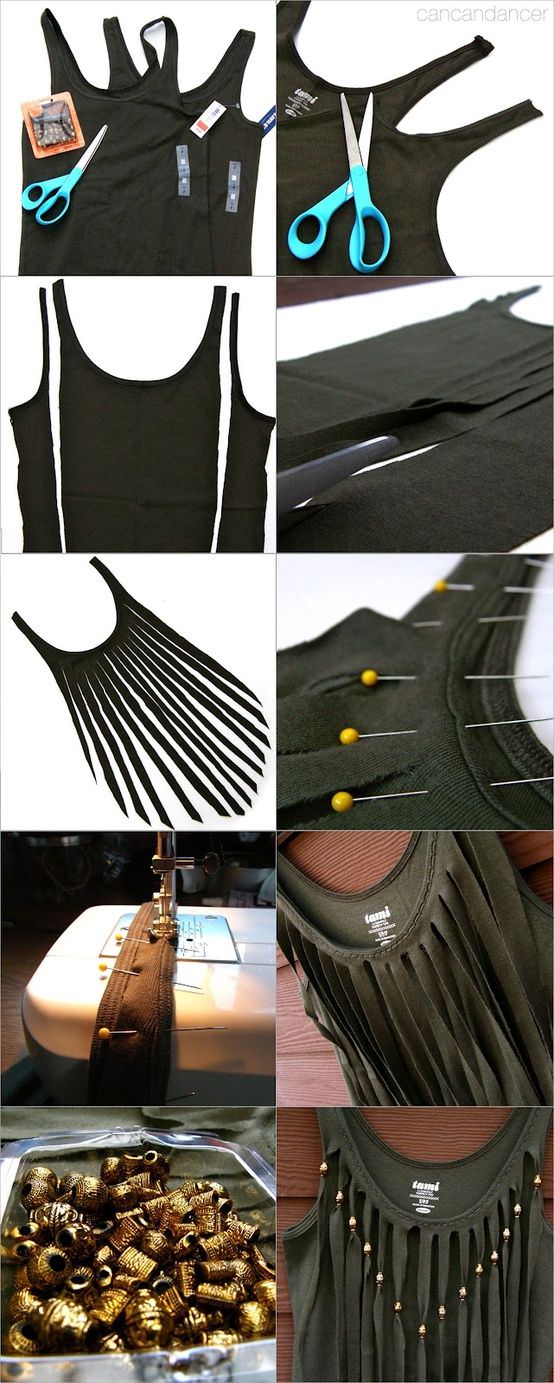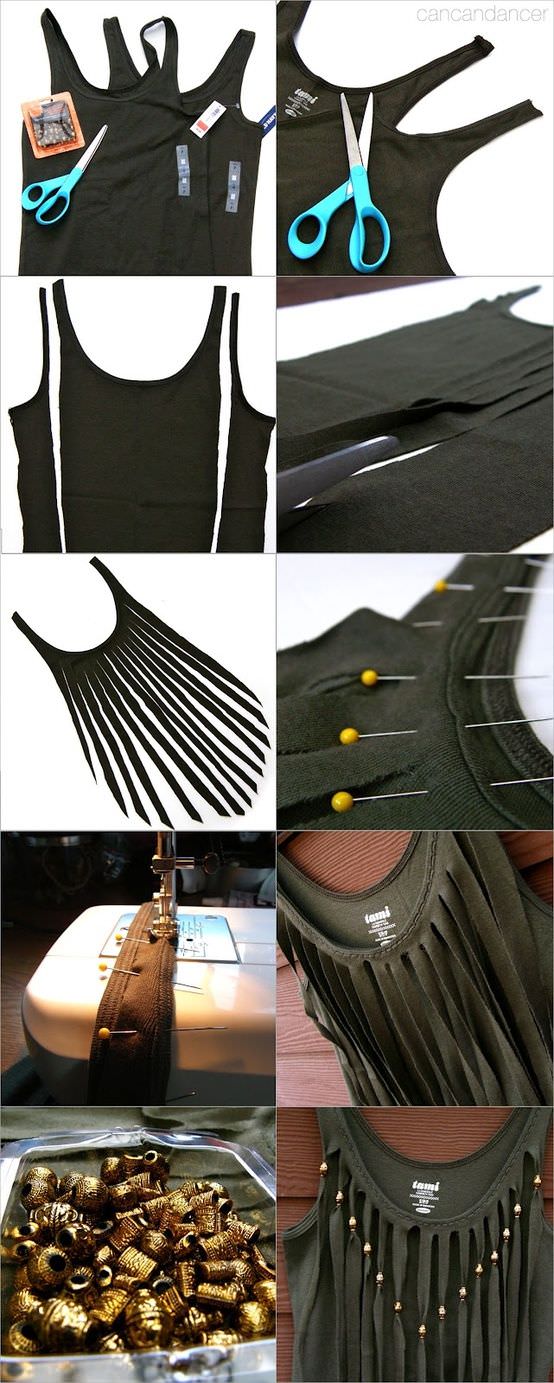 3. T-shirt Makeovers