Homemade natural face powder is the easiest makeup to make! Just three ingredients and suddenly you've made your own face powder for practically pennies! What are those three ingredients?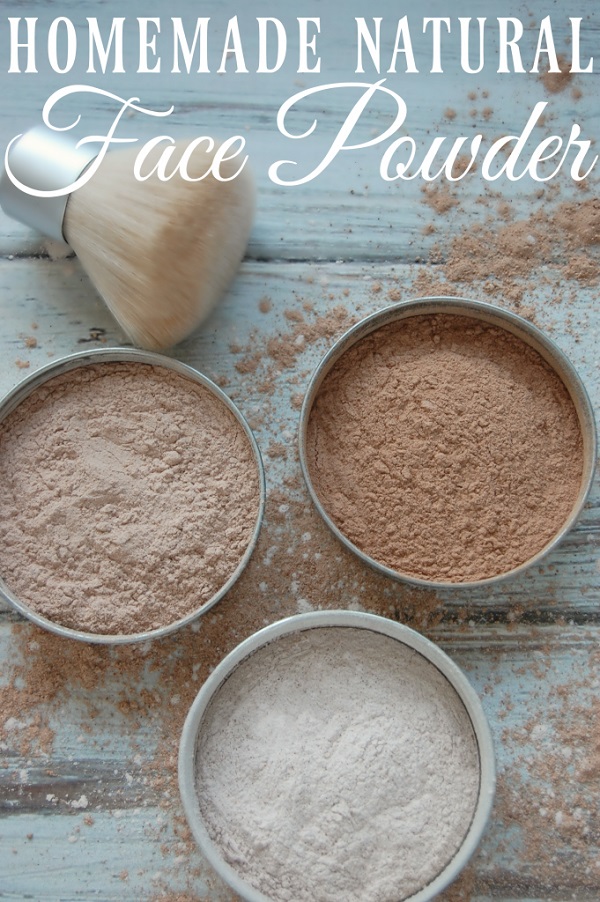 1. Arrowroot Powder
This is the safer version of cornstarch. Not that cornstarch is horribly unsafe but it can pose allergy issues and is often made from GMO's, thus I prefer to use arrowroot over cornstarch but the two are interchangeable. Arrowroot powder helps make your skin soft and silky and it is the base of this homemade natural face powder.
2. Cocoa Powder
Not only does cocoa powder act as the main coloring ingredient in this DIY but it's also beneficial for your skin! Cocoa powder contains antioxidants which helps heal and repair any skin damage.
Homemade Natural Face Powder
Light Powder
2 Tbs. arrowroot powder
1/2 tsp. cocoa powder
1/4 tsp. cinnamon