Lifestyle
15 Cute Fall Outfits And Trends To Copy This Season
We've got you covered with 15 cute fall outfits that'll turn all the heads this season, won't break the bank and will keep you up-to-date with all the latest trends!
With the arrival of Fall comes the crisp chilly air, the overdosing of pumpkin flavored treats, and a desperate desire to give our wardrobes a huge makeover. Let's face it – we all think the same thoughts every time the cool weather hits – all those dresses, sweaters, and tops you bought last season just…aren't…in anymore.
1. The Classic Cardigan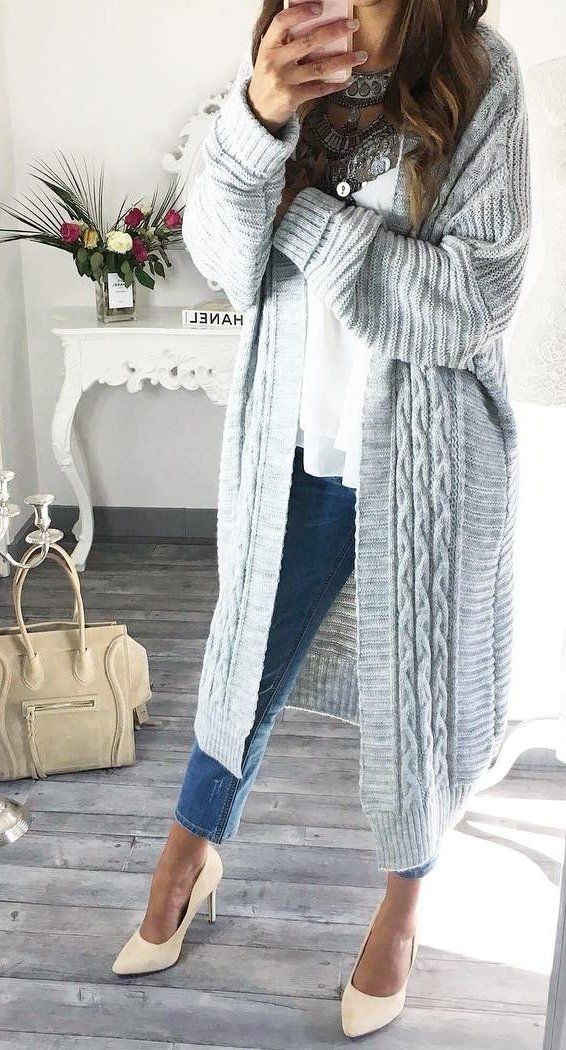 If you don't have that cardigan in your closet that you wear with just about everything, you need to get one..like…now. Cardigans are the perfect fall essential and can easily be dressed up or down depending on the occasion.
2. The Classic Neutral Jumper
Every girl needs a cute knit jumper that's comfy, cozy and goes with basically anything in her closet. Perfect for those days when you need to throw together an outfit at the last minute- just grab some jeans and cute booties and you've got a look!