Keep the beauty products under control and keep things related to your makeup in order with these 15 Genius DIY makeup organization and storage ideas!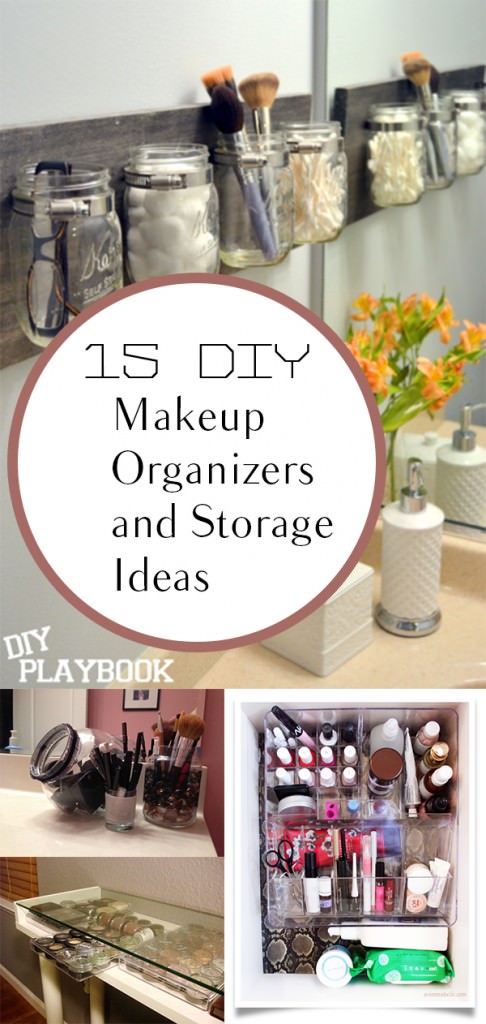 You know that mess you have in your bathroom? The one with the makeup smears on the counter and how you can never find the brush you're looking for? Well, time for an upgrade. Try these simple ideas to organize that stash of makeup and keep the beauty products under control–beautifully.
1.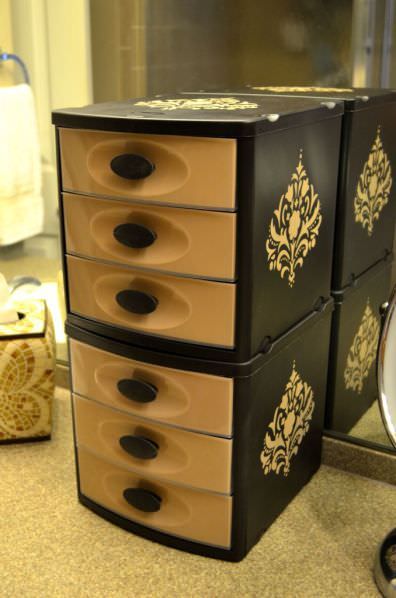 Organizing crates are usually pretty, well and ugly. But, as shown from Dances With Bees, you can just spice things up yourself. Decorate an organizing bin to make a beautiful personal makeup storage kit.
2.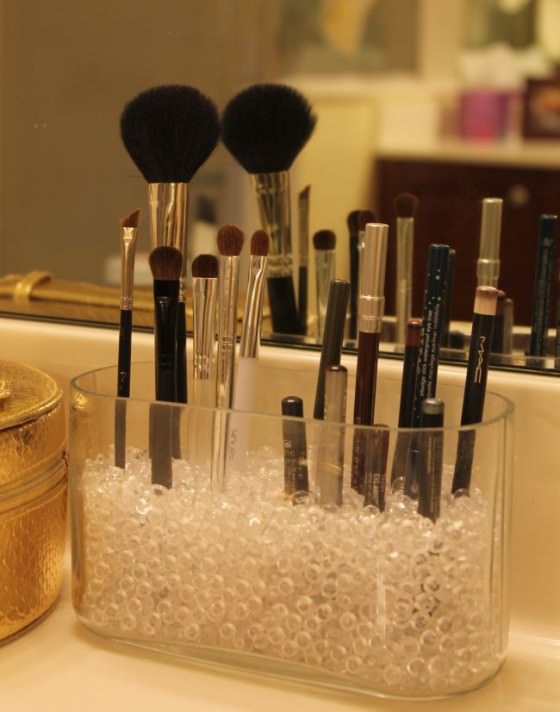 From The Average Girl's Guide , this idea is ever so charming. Some beads in a pretty little jar make for the perfect accessible makeup storage. Stick your brushes and tools in for easy grabbing.
3.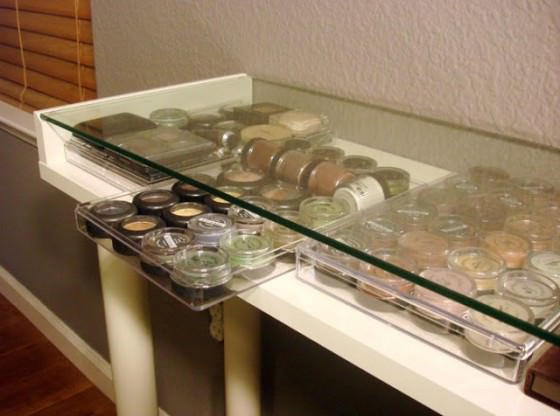 This is an awesome idea from Annie. The entire table plus countertop is included in the tutorial, and it is easy. I'm telling you, it's so simple! But such a perfect way to keep track of everything.