Lifestyle
Best DIY Face Mask for Acne & Acne Scars: Honey & Nutmeg
This face mask with honey and nutmeg will help you have a clear, pimple free skin and lighten acne scars. It's easy to make with just a few pantry ingredients!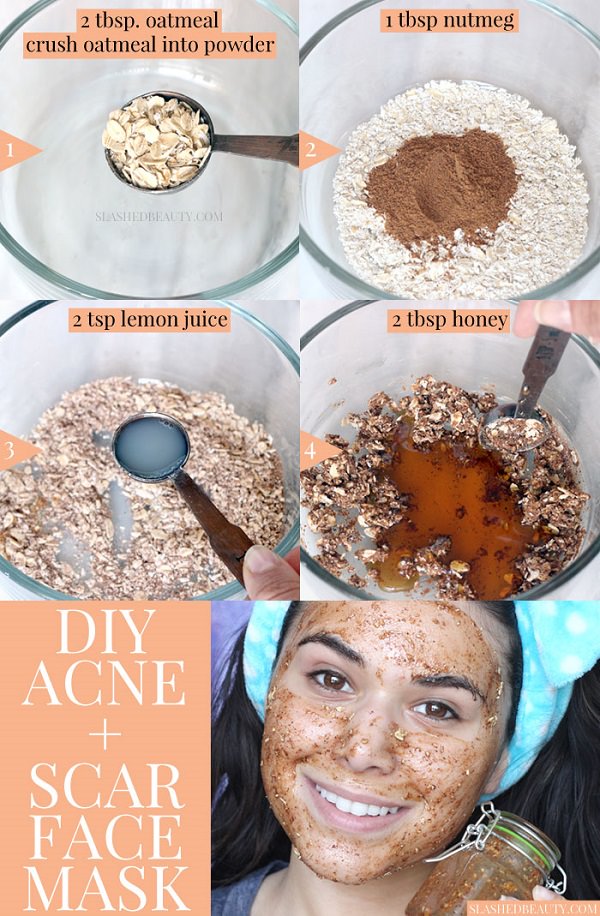 It's amazing how many ingredients you normally stock in your pantry can double as nourishing skin food! This DIY face mask for acne and acne scars utilizes four ingredients that help tackle the problem naturally:
2 tsp Lemon Juice
2 tbsp Honey
1 tbsp Nutmeg
2 tbsp Oatmeal
Honey
Honey has antibacterial properties to help clear acne while unclogging pores. It's also moisturizing and can help soothe irritated skin. Use raw, unfiltered honey for the best results.
Lemon Juice
Lemon Juice is also antibacterial, and also helps tone the skin. It's also a natural astringent that can help with oil control and reduce redness.