These are the 25 cool matte nail designs for 2018!
1. Matte Burgundy Coffin Nails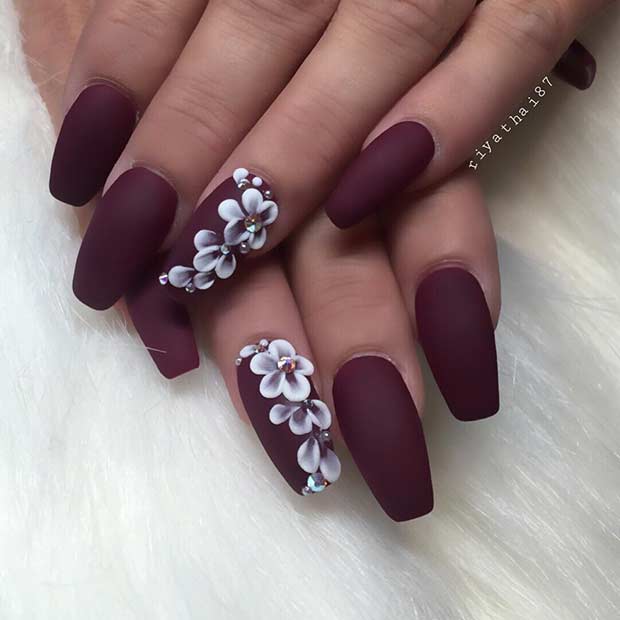 If you want a matte mani that'll last the difference, you need to put the work in. Matte polishes are well known for NOT lasting as long as their shinier cousins, but being a 'trend', and with trends constantly changing, it's definitely one you should check out.
This is even more so the case if you have an event coming up. If nothing else, these matte nail designs for fall and winter are definitely stunning, and great for any occasion.
2. Matte Black Nails For 2018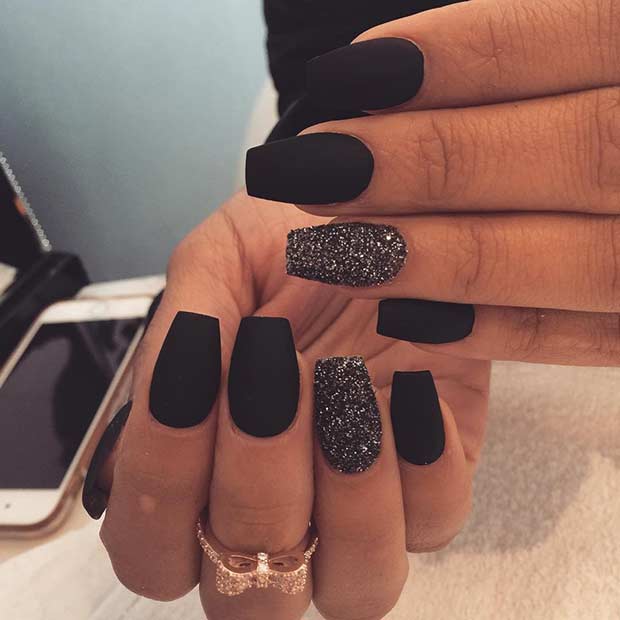 They're simple, elegant, and classic. You can't go far wrong with matte black nails, and when you throw that shimmer-glitter one in for good measure, you have the perfect matte nail designs for fall and winter. We're certainly adding them to our wish-list for this season!