Uncategorized
20 Style Tips On How To Wear Bralettes In The Winter
Wearing bralettes is bold and sexy. Now you may think but they are warm weather outfits but with these style tips, you can also wear bralettes in the WINTER. Check out!
If you follow fashion bloggers on Instagram, then you already know that bralettes have become super popular in the last few years – it's close to impossible to scroll through fashion #OOTD photos without spotting a lacy bralette sitting on top of a cozy sweater. Even if you feel like they're impractical, you can't deny that bralettes are gorgeous to look at, and they instantly make any outfit feel a little bit sexier. While these are great for warm weather outfits (I love wearing a pretty bralette under a loose tank top), they're also great for winter outfits. But how do you make such a tiny piece of fabric work when your ultimate goal is to be warm? Start by checking out these outfit ideas, for one.
1.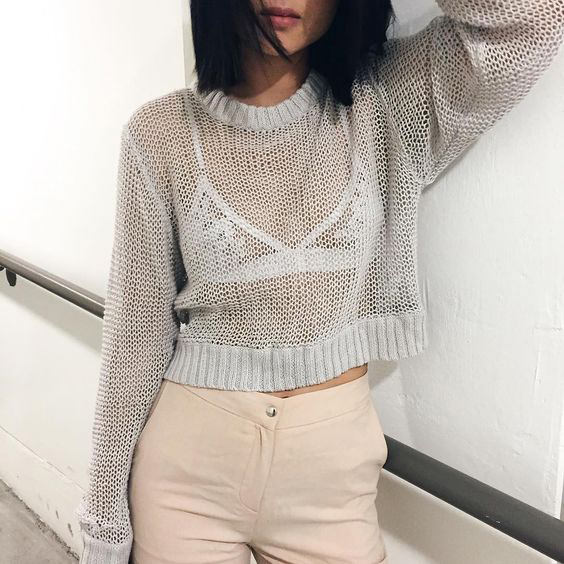 You know those sweaters that are full of holes and need to be worn with a tank top underneath? Well, go for something sexier and just wear a pretty bralette underneath that you want to show off. This obviously isn't a good look for school or work, but it's a great way to stay warm and stand out when you're having a night out.
2.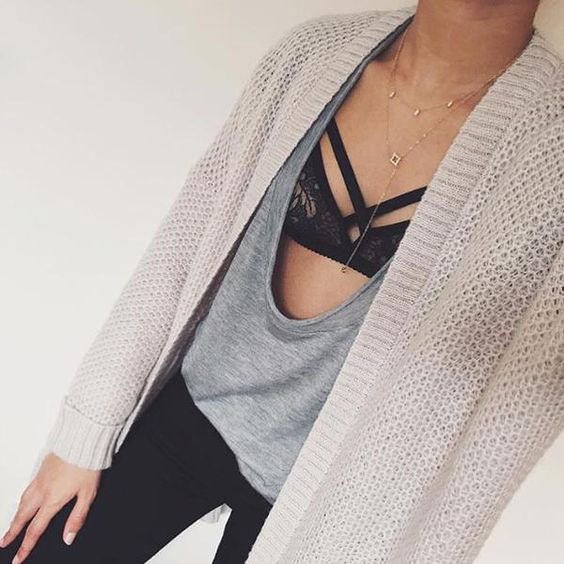 Have you ever seen a super low cut shirt and wondered, "Um, how are you even supposed to wear that?" Well, that's what bralettes were made for. This is definitely a sexy look, but adding a knit cardigan over it makes a cool contrast.
3.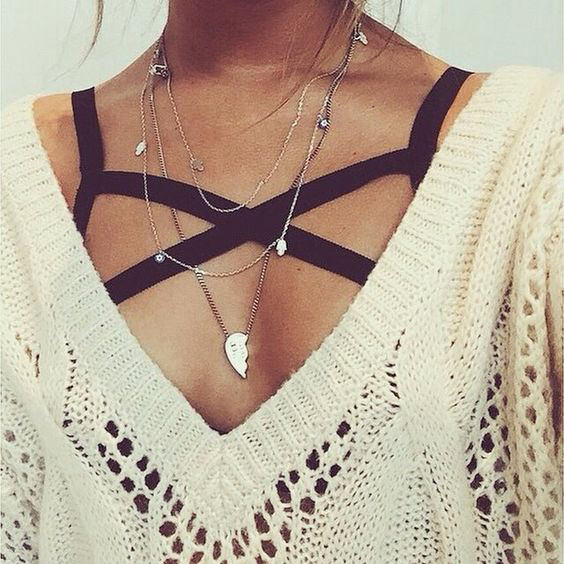 A cool strappy bralette is begging to be shown off. Wear yours under a low-cut sweater for a perfect layered look.